We need your help to protect bats
Sadly, in the UK bats have declined dramatically in the last 100 years. Thanks to conservation action some species are showing signs of recovery but to ensure this continues, there is a lot more work to be done. We need your help to protect bats in Leicestershire and Rutland
Bats are at risk from factors including habitat loss, diminishing food supplies, increased urbanisation, light pollution and intensive agricultural practices. Many of the roosting sites and feeding grounds that bats need have been destroyed.
Bats need to eat thousands of insects a night and the increased use of pesticides is causing a huge decline in insect populations, leaving them to suffer. The loss of hedgerows and ancient woodland has destroyed places for bats to roost, and with wild places more spread out, bats find it harder to move between their roosts and feeding sites.
However, there is hope.
We are tackling this problem at a local level.
Our network of nature reserves provide a variety of precious habitats for bats to roost, mate and forage for food. We carry out important work across our two counties on our reserves and within our communities to help protect bats and allow them to thrive in the wild. With your help we can continue this vital work.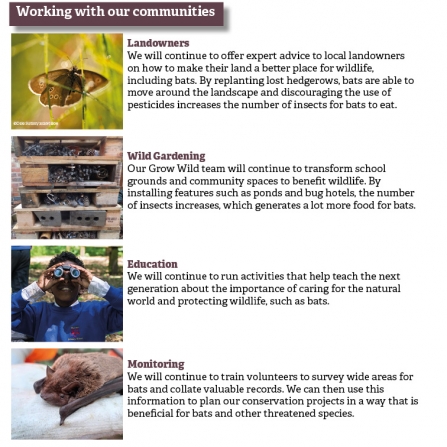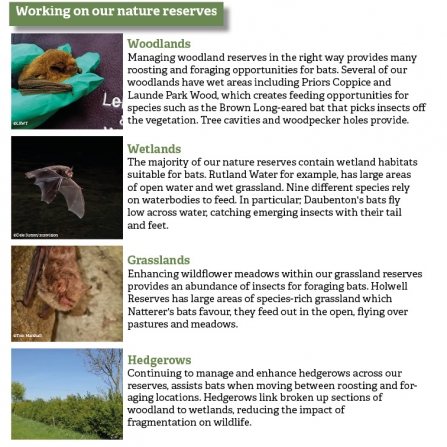 How to donate
Over the phone by credit or debit card please call 0116 262 9968
By post, please send a cheque payable to 'Leicestershire ad Rutland Wildife Trust' to Leicestershire and Rutland Wildlife Trust, The Old Mill, 9 Soar Lane, Leicester, LE3 5DE.