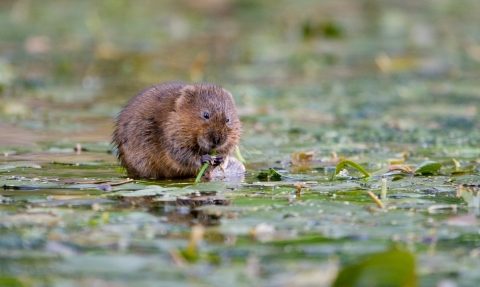 Wildlife
Discover wildlife in Leicestershire and Rutland
Leicestershire and Rutland are home to some incredible plants and animals. From ospreys to otters, badgers to bumblebees, wildflowers to wildfowl and red kites to red foxes, thousands of species make their home right in the heart of the UK in our two counties. Find out fascinating facts about your favourite species; discover more about the habitats that they live in; and learn how you can help wildlife on your doorstep...
Take action for wildlife
Sadly, much of our wildlife is in decline across the UK. As many as 15% of our native species could face extinction. That's why we all need to do our bit for wildlife. We've pulled together the best ways that you can take action for wildlife on your doorstep. We've got some top tips to transform any garden into a wildlife paradise; some little changes you can make to your lifestyle that are better for the environment; and even ideas for combating climate change. You can also buy your bird food from our official supplier, Vine House Farm; when you make a purchase, they make a donation to The Wildlife Trusts, so you're helping wildlife in your garden and beyond!