1,000 acres of wild habitat
25,000 wildfowl in the winter
25 years of breeding ospreys
Rutland Water is one of the best places to enjoy birds and wildlife in the UK. Search for rare spring migrants, admire fishing ospreys in the summer, enjoy the autumn wader passage and marvel at huge flocks of winter wildfowl. With events year round, walking trails and two visitor centres, you'll be sure of an immersive wildlife experience for the whole family.
About Rutland Water Nature Reserve
Rutland may be the smallest county in England, yet it boasts one of the best nature reserves in the entire country. But for such a diverse, beautiful and exciting wild place, Rutland Water is relatively young. Find out about the wildlife you can see at this incredible site, how we're working with Anglian Water to conserve, and how a few fields in Rutland was transformed into this amazing place - for people and wildlife.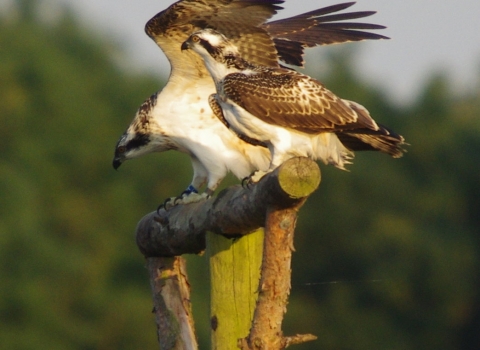 Rutland Osprey Project
Rutland Water is home to the Rutland Osprey Project. You can watch them at their nest site on Lyndon Nature Reserve, soaring majestically over the lagoons or diving to catch fish on an exclusive Osprey Cruise. Find out how this once endangered bird of prey has found a home in Rutland Water and see them yourself. Find out more here. 
Visit the Rutland Ospreys
What's coming up at Rutland Water?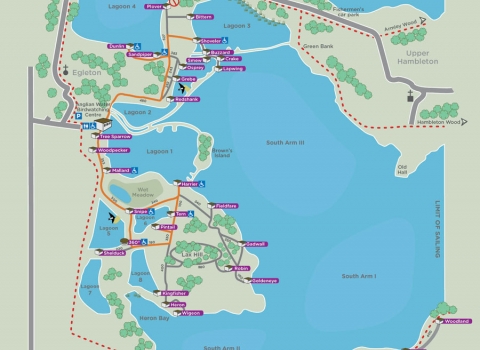 Maps of the reserve
We have two maps that you can download, one showing Rutland Water Nature Reserve and the second showing the whole reservoir. 
Download now
Seasonal guides to Rutland Water
Find out what you might see on your visit and make the most of this fabulous nature reserve all year round
Become a member for exclusive discounts to Rutland Water Nature Reserve
Members of the Leicestershire and Rutland Wildlife Trust receive a 10% discount on entry to Rutland Water Nature Reserve.