About the project
There are approximately 30 golf clubs in Leicestershire and Rutland. Besides tees, fairways and greens, all the courses have substantial areas of land that can be better used for the recovery of nature and biodiversity.
In 2021 the Greener Golf Group was formed. A small group of clubs began to work together to discuss and share ideas on how golf clubs can meet their growing environmental challenges together. Leicestershire and Rutland Wildlife Trust has been working with the Greener Golf Group since the beginning, offering our expertise to help meet this demanding challenge.
Together we have run conferences and organised site visits to clubs that are showing the way forward. The majority of the golf clubs in the area have been involved in one way or another.
Sustainability in Golf
The group has the support of England Golf; we are told that we are the first, and so far only, county-based network of golf clubs working on sustainability in England. England Golf recognises sustainability in golf as a crucial priority; they recently appointed their first Sustainability Officers and in June 2022, published their Sustainability Plan 2022.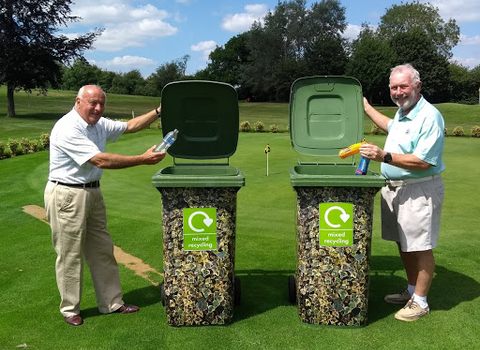 How to get involved
The aim of the Greener Golf Group is to provide occasions and venues where clubs can meet to share ideas and challenges.
Visit the Greener Golf website to view Case Studies, and find advice, guidance and resources, as well as links to other agencies.
Greener Golf Website
Simple actions to help wildlife on your golf course