Raise money for wildlife!
From setting up a sponsored run to organising a special event like an afternoon tea party or bring and buy sale, you can help raise vital funds in aid of Leicestershire and Rutland Wildlife Trust in all sorts of ways!
Each year we also host regular campaigns and appeals to protect nature in our two counties, which you can support and get involved with. Some of our most recent fundraising appeals include saving and restoring a  wildflower meadow, protecting our pollinators, and preserving the Rutland Osprey Project.
However you would like to fundraise, we need local people like you to get involved! The vital work we carry out across Leicestershire and Rutland to protect local wildlife and wild places would not be possible without generous supporters like you. 
How your money will make a difference
Some simple ways you can fundraise...
Set up your own fundraiser with Just Giving

Set up your own fundraising challenge with Just Giving. Whether you want to run a marathon, gather some friends and host a an afternoon tea, give something up or set up a fundraiser in memory of a loved one. There are 100s of fundraising ideas you could do!

All you need is a great idea and an online fundraising page. Visit our Just Giving page to get started. 

Don't forget to tell us about your fundraiser, so we can help you promote and share what you are doing!  Email info@lrwt.org.uk
Fundraise with your business

Support from local businesses allows us to achieve more for wildlife and bring more people closer to nature. 

There are lots of ways your business or organisation could fundraise for us - you could choose LRWT as your charity of the year, raise money through a bake sale or sponsored activity or you could join us as an annual corporate member. 
Ask for donations instead of gifts

Not sure what to get that person who has everything? Or maybe you would like to give a gift back to nature at a special celebration. 

Make a donation as a gift for your loved ones or ask for donations instead of gifts for your birthday, Christmas or wedding gifts. You can show someone how much you care and protect wildlife at the same time! 

Make a donation here or send this link to your loved ones - www.lrwt.org.uk/donate
Donate in memory of a loved one

The Wildlife Trusts believe that everyone deserves to live in a healthy, wildlife-rich natural world and have the opportunity to experience the joy of wildlife and wild places in their daily lives.

Celebrating and commemorating the life of your loved one with a gift in their memory is a wonderful tribute that helps to support our work for wildlife.

You can make a donation here through our website or direct people to this link to make a donation: www.lrwt.org.uk/donate 

You can also send a cheque to Leicestershire and Rutland Wildlife Trust, The Old Mill, 9 Soar Lane, Leicester, LE3 5DE.

If you have any questions about in-memory giving please contact us at info@lrwt.org.uk 
Shop for wildlife

When a new customer orders online via Vine House Farm, £10 is given to the Wildlife Trust in their area and up to 4% of ongoing sales is given to that Trust, regardless of whether the customer is a member. That means that when you buy Vine House Farm bird food, you're not just helping wildlife in your garden - you're helping wildlife across Leicestershire and Rutland, and beyond, too!
Gift Aid your donations

If you are a UK taxpayer, the value of your gift can be increased by 25% under the Gift Aid scheme at no extra cost to you. This means that your donation of £10.00 could be worth an extra £2.50 to us, and it doesn't cost you a penny!

You can add a gift aid declaration when you make a donation through our online donation form here or you can complete a gift aid declaration form here. 
Raise Awareness

Helping us raise awareness is one of the most important ways you can help our trust. By sharing our message with family, friends, and on social platforms you are helping us build awareness to a wider audience that wildlife and wild places need our support. Re-posting and sharing social media posts costs nothing but improves the reach of our message. Your share could help us achieve new followers, donations, and supporters! 
Here are some key things to think about before get you started:
What kind of activity or event you want to do, check out some of the fundraising ideas in this guide for inspiration
When you plan to do it - will it take place on one day or over a whole week? Make sure to pick a date well in advance so you can let everyone know about it!
Where it will take place
Who you will invite to watch, take part, or sponsor you
If your activity is outdoors, you'll need to check the weather and decide whether it'll affect your plans.
Fundraising Guide
Read more about how to raise money, how to promote your fundraiser and how to make sure it's safe, in our fundraising guide. Download yours and start raising money to support your local wildlife today. 
Get in touch!
We'd love to hear about your fundraising plans or any previous fundraising events that you've held!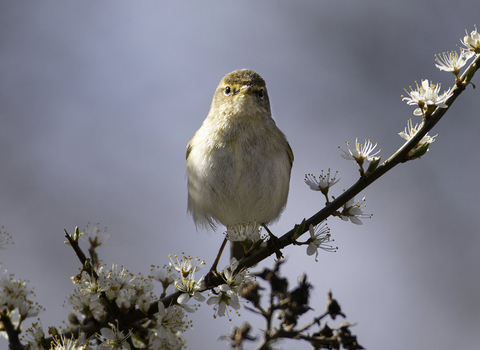 How to make your donation
You can donate online using the button below or send a cheque made payable to 'Leicestershire and Rutland Wildlife Trust' to The Old Mill, 9 Soar Lane, Leicester, LE3 5DE.
Donate today
Fundraising online
Many free tools and websites are now available to help you raise money for your favorite charity online. See which ones you can use to help raise funds for Leicestershire and Rutland Wildlife Trust.
Other ways to support our work