Love wildlife? Make a difference today!
When you become a member of Leicestershire and Rutland Wildlife Trust, you will be helping us safeguard Leicestershire and Rutland's precious wildlife and wild places. You'll also be joining a community of like-minded people who are supporting us in our work to protect wildlife, care for our nature reserves, restore and reconnect wild places, inspire people about nature, educate future conservationists and campaign for wildlife.
Wildlife needs your help! Becoming a member is one of the best ways to protect nature in your area and make a difference today. Choose the right membership for you below.
We encourage you to sign up at a rate that you are comfortable with. Most members generously donate from £5 upwards a month. However, we ask for a minimum subscription to cover the costs associated with administering each type of membership.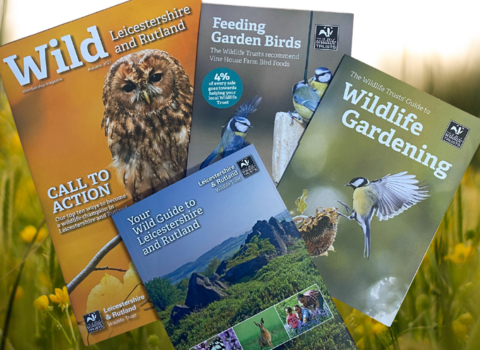 Membership benefits!
Joining Leicestershire and Rutland Wildlife Trust can help you to discover more about nature and wildlife in your local area. Your membership will come with lots of exciting perks including: 
A welcome pack of goodies including our comprehensive guide to all 35 Leicestershire and Rutland Wildlife Trust Nature Reserves worth £6.99
Your exclusive membership magazine, 'WILD Leicestershire & Rutland,' sent to you three times a year
Regular email newsletters with updates, events and ideas to get you connected to nature
A discount on entry price to Rutland Water Nature Reserve
Opportunities to campaign for wildlife
Family membership includes Wildlife Watch membership for up to 4 children, our junior branch of The Wildlife Trust
Join now
The Wildlife Trusts play a very important part in protecting our natural heritage. I would encourage anyone who cares about wildlife to join them.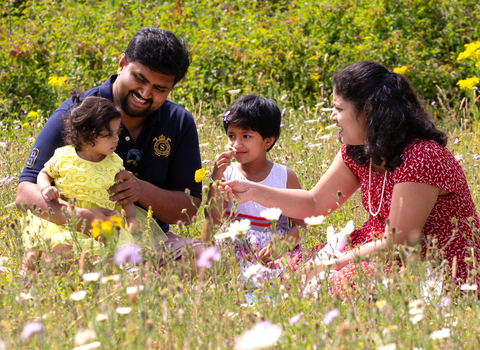 Get the whole family involved in nature!
A family membership is a great way to get children excited about nature and wildlife, junior members become part of Wildlife Watch and get their own membership cards, wildlife magazine and a starter pack with lots of wildlife goodies!
Find out more
Get in touch
If you have any queries regarding your membership, would like to renew or update your contact details, please get in touch with the membership team at membership@lrwt.org.uk or call 07831 284 304 (office hours Monday to Friday 9am to 5pm).
We look after you and your data
Our privacy policy sets out how we will use the information you share with us.