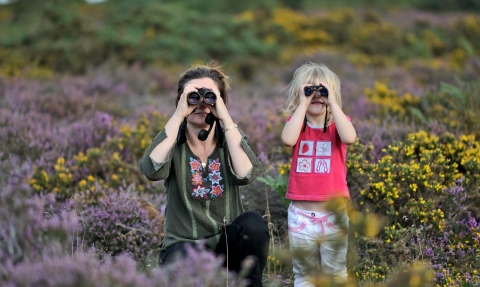 Contact us
We'd love to hear from you
You can contact us by email, telephone or post. We've included a few options for you to contact below, but if you don't know who you want to talk to specifically, please contact our Leicester office and our friendly staff will be able to help. 
Sick or Injured Wildlife Enquiries
Please note: Leicestershire and Rutland Wildlife Trust is unable to help with enquiries relating to sick or injured wildlife. Please visit the below page for some useful contacts that may be able to help you with such an issue.
General Enquiries
Tel: 0116 262 9968 
Email: info@lrwt.org.uk
LRWT Membership
Tel: 0116 262 9968
Email: membership@lrwt.org.uk
Volunteering
Tel: 01572 720049
Email: volunteering@lrwt.org.uk
See our latest volunteering opportunities here 
Education 
Tel: 0116 262 9968
Email: education@lrwt.org.uk
Osprey Education
Email: kdavies@lrwt.org.uk
Tel: 07950 403719
Leicester Office
The Old Mill, 9 Soar Lane, Leicester, LE3 5DE
Monday to Friday: 9:00 - 16:00 
Tel: 0116 262 9968
Volunteer Training Centre - Rutland Water Nature Reserve Office
Rutland Water Nature Reserve, Meadow Way, Egleton, Oakham, LE15 8BP
09:00 - 16:00 - Monday - Friday
Tel: 01572 720049
Rutland Osprey Project team and Lyndon Visitor Centre
Lyndon Road, Manton, Oakham, Rutland, LE15 8RN
Monday - Sunday: 9:00 - 17:00 (March-September) 10:00 - 15:00 (October - February)
Tel: 01572 737378
Anglian Water Birdwatching Centre, Rutland Water Nature Reserve (managed by Anglian Water staff)
Egleton, Oakham, Rutland, LE15 8BT
Monday - Sunday: 9:00 - 17:00 (Summer) 9:00 - 16:00 - Monday - Sunday (Winter)
Tel: 01572 770651