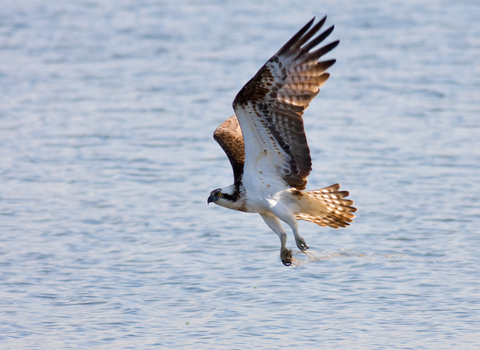 25 years of the Rutland Osprey Project!
This year marks 25 years since the start of the Rutland Osprey Project, one of the UK's greatest conservation success stories. The work of the project has led to the triumphant return of ospreys to Rutland Water and this year we welcomed our 200th chick! 
We want to ensure ospreys can thrive in central England for the next 25 years, please support our fundraising appeal so we can continue the vital work we do to protect this magnificent bird of prey. 
Find out more and donate now
Rutland Osprey Nest Cam Live Stream
Get a front row view of our Manton Bay Osprey nest at Rutland Water Nature Reserve, where our star pair female Maya and male 33(11) have bred together since 2015. 
Thanks to generous donations to our Osprey Webcam Appeal, we have now installed brand new camera equipment. Our new webcams give a better view and can zoom, pan, and tilt! Not only this, but we have made sure the new system incorporates sound, giving you a fuller experience and deeper insight into the behaviour of breeding ospreys! So make sure you turn the sound up!
*Our ospreys have now left for the winter, stay tuned for their return in 2022!*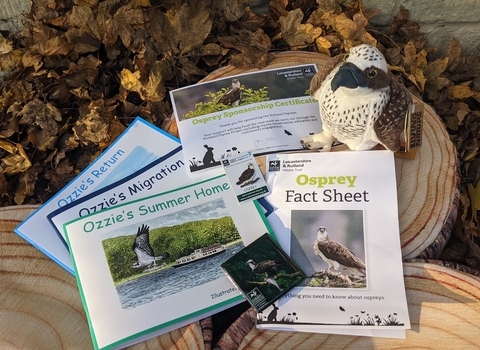 Osprey Sponsorship Packs
Treat someone to a special gift with our Osprey Sponsorship Pack. 
When you purchase one, you will be helping to fund the vital work we carry out through the Rutland Osprey Project including osprey conservation, education and community engagement.
Not only will our sponsorship pack bring a smile to the recipient's face, but will also make a huge difference for local wildlife.
Buy now
Latest news from the Rutland Ospreys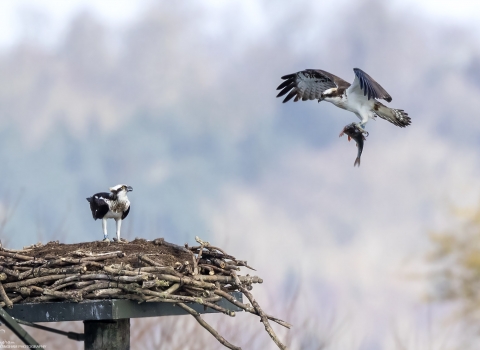 Ospreys at Rutland Water
Rutland Water Nature Reserve is home to the Rutland Osprey Project. You can watch them at their nest site on Lyndon Nature Reserve, soaring majestically over the lagoons or diving to catch fish on an exclusive Osprey Cruise. Find out how this once endangered bird of prey has found a home in Rutland and see them yourself. In what is widely celebrated as one of the most inspiring conservation success stories, the triumphant return of the osprey to central England is a story that you can be part of.
Learn more
Don't miss anything!
Stay up to date with what's happening at the Rutland Osprey Project by following us on Twitter, Instagram and Facebook! Daily updates throughout the summer...
Help protect the Rutland Ospreys
Join as a member