100s of events to take part in
4,000 children inspired annually
700 volunteers managing our reserves
16,000 members supporting our work
Inspiring People
We offer everyone the chance to experience fantastic wildlife and beautiful wild places. We work across Leicestershire and Rutland with all communities and cultures, because we believe that nature should be accessible to all. Events are organised throughout the year, everything from badger watches to the Birdfair. We invest in the future by helping people of all ages to gain a greater appreciation and understanding of nature. Children can take part too – our junior club Wildlife Watch is for young people who want to find out more about wildlife, make friends and have fun. We believe that people feel happier and healthier when they are close to nature.
Not yet a member?
The best way to get involved and to stay connected to wildlife is to become a member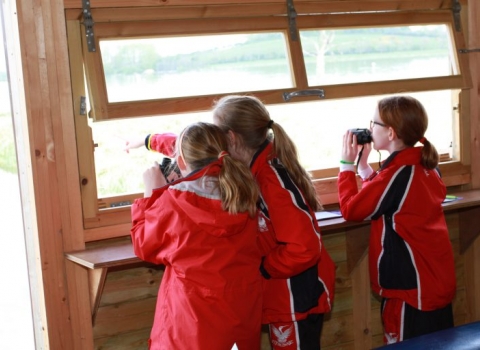 Learning and Education
We are passionate about inspiring everyone, of all ages and from all backgrounds, to love and care for wildlife and wild places. We offer a broad and varied education programme; loads of activities for young people, families and children; volunteering opportunities; events; and groups for all ages. We want to encourage a love wildlife and inspire you to take action for it. 
Find out more
Leicestershire and Rutland Wildlife Trust wants to make wildlife and wild places accessible to all. We believe that people feel happier and healthier when they are connected to nature, and that people in touch with their wild side are more likely to take action for wildlife. We run events, activities and groups for people of all ages.
We offer a range of exciting Outreach Education Programmes, including Wild Forest School; our Osprey Education programme; Wildlife Watch junior membership; activities, events and courses; and more for children. We are passionate about inspiring the next generation to love and care for wildlife and wild places. We want to support you in making your children's lives a little bit more wild, through activities, events, groups and play. We run a range of sessions for all ages across Leicestershire, as well as offering tailored support for home educators. 
Our courses, volunteering opportunities, Wild Horizons group and wildlife gardening project, Grow Wild, can help anyone over the age of 18 to connect with wildlife. Wildlife Watch is the junior branch of the Wildlife Trusts and the UK's leading environmental action club for kids. Being a member of Wildlife Watch is fun, and you don't have to be an expert to get involved! There are lots of local Wildlife Watch groups with regular events, as well as projects, surveys, awards and campaigns you can get involved in at home.