Please support our Meadows Appeal
We urgently need to raise £150,000 to save a threatened wildflower meadow
We urgently need to raise £150,000 to save a threatened wildflower meadow
Appeal update - 21.01.21
So far we have raised an incredible £46,000!
Thank you so much to everyone who has supported the appeal, we are overjoyed by the amazing response. 
Unfortunately, we recently found out that our bid for the meadow in the Vale of Belvoir was unsuccessful. Had our bid won, this meadow would have extended Coombs Meadow Nature Reserve. When we found out the land was for sale, we had to make a quick decision to enter a closed bid system and sadly, we could not compete with other cash buyers. This a huge shame for conservation and just shows what we are up against in our mission to protect and save land for wildlife.
But it's not too late...
There is still time to save the threatened meadow in the Charnwood Forest and we need your help.
We cannot risk losing any more precious wildflower meadows in our landscape; they are a vital habitat for so many species from butterflies, to bats to hedgehogs. We must act now to secure this meadow for nature.
We need more land across Leicestershire and Rutland protected and reconnected for nature. If we can acquire this meadow, we can expand our work and ensure the land is protected for wildlife for now and for the future.
If we lose this meadow, all the wonderful wildlife that calls it home could be at risk. 
Can you help us buy this special meadow?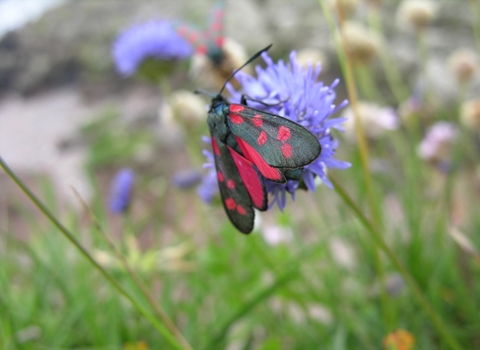 The Charnwood Forest Meadow
This meadow sits within the Charnwood Forest, beautiful wildflowers grow including marsh thistle, meadow vetchling, tormentil, pignut, milkwort and betony. 
Insects including five and six spotted burnet moths, chimney sweeper moths, antler moths, meadow brown butterflies, ringlet butterflies, and small skipper butterflies have all been recorded on the site. 
Birds including starlings and goldfinches are regular visitors, foxes have been seen and there are signs that badgers forage nearby. 
Donate
Every meadow that remains in our countryside is a precious one and needs to be protected for all the fantastic and threatened wildlife that depend upon them.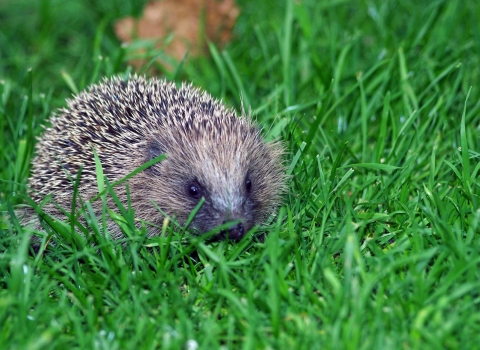 Help secure the future of this precious habitat
Did you know we have now lost 97% of our meadows since the 1930's?
Meadows are an integral part of our ecosystem and losing this precious habitat has a real impact on the food chain. Wildflower meadows provide food and shelter for important pollinators like bees and butterflies. If they vanish, then so do pollinators, other insects and the animals that feed on them including birds, bats and hedgehogs.
We cannot risk losing more wildflower meadows from our landscape. 
Donate now
What does the future look like for the Charnwood Forest Meadow?
If we can secure this meadow, we will be connecting habitats together and creating more space for nature's recovery. The meadow will become part of a mosaic of other good quality meadows including a Site of Special Scientific Interest and one of our nature reserves.
Wildlife will thrive
Our dedicated team of conservation staff and volunteers will carefully manage the land to ensure it is full of wildflowers and buzzing with life.
We will use methods such as cattle for grazing or taking hay cuts to create the optimum conditions needed for a diversity of species to thrive.
If we don't purchase this land soon, it could be lost to development or other uses.
Together we can secure it for nature.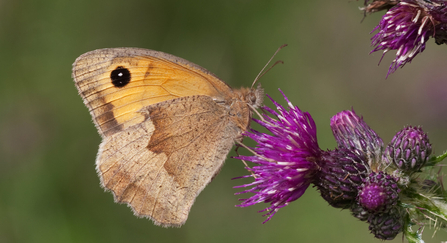 Nature is in trouble and it needs our help
The Wildlife Trusts are calling for 30% of land and sea in the UK to be dedicated to nature's recovery by 2030. By creating more space for nature, beautiful wild places will be restored and struggling wildlife will have the chance to recover. We can help achieve this goal in Leicestershire and Rutland through strategic land purchase and by expanding our nature reserves. 
Can you help us raise £150,000 needed to buy this site?
Any gift you can give will help us purchase the meadows and support our ambition to have 30% of land in Leicestershire and Rutland protected for nature by 2030. 
By taking positive nature conservation actions, we can protect wildlife for future generations to enjoy.
Help make Leicestershire & Rutland a home for nature's recovery
Every donation, whatever the size, will make a difference. 
Other ways to donate:
By post: send a cheque made payable to 'Leicestershire and Rutland Wildlife Trust to Leicestershire and Rutland Wildlife Trust, The Old Mill, 9 Soar Lane, Leicester, LE3 5DE
By phone: call 07831 284304 or 07464 497797 (Mon-Fri 9-5)
By text: text 'MEADOW' followed by the amount to 70085 (e.g. MEADOWS 10 to donate £10) includes the cost of a standard rate message