Give a gift to nature
We need your help to protect our nature reserves for the future. 
Nature is in trouble. Thousands of birds, insects and other animals across Leicestershire and Rutland are at risk and finding it harder to survive. Species such as hedgehogs, water voles, skylarks and swifts have all seen dramatic declines over the last century. Insects have seen an even greater loss, with 41% of species now facing extinction.
Only a very small percentage of our land in Leicestershire and Rutland is protected for nature, and not all those areas are in good condition for wildlife. Moreover, extensive losses of wild places over the last few years has caused fragmentation of what remains, which has a devastating impact for nature. 
However, there is hope. Our nature reserves are some of the last remaining wild places that are critical to help nature recover. 
Our nature reserves are islands of hope in the landscape; they are some of the best places for wildlife in our counties offering protection for some of our most vulnerable species. Over the last 65 years, they have provided a diverse range of precious habitats essential for wildlife to survive and thrive. They have supported some conservation successes including the reintroduction of ospreys to Rutland Water and record numbers of barn owl chicks hatched at Cossington Meadows. They are a haven for local wildlife; for example, the rare barbastelle bat forages at Priors Coppice, and Charnwood Lodge provides refuge for yellowhammers, willow warblers and the purple emperor butterfly.
Without our reserves, wildlife would be in a far worse condition.
You can help by supporting the vital conservation work we are doing on our nature reserves.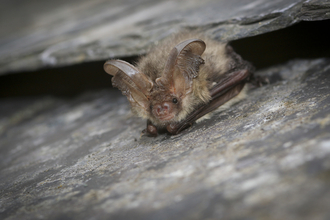 Donate £200
£200 could help enhance hedgerows to improve habitat connectivity for a number of species
Managing our reserves to keep them in the best possible condition for wildlife takes year-round work and investment. Our small conservation team, supported by hundreds of dedicated volunteers, work tirelessly to ensure that our area's special landscape remains a sanctuary for wildlife. But there is so much more work to do.
The impacts of Covid-19 have caused delays to some of this work due to staff shortages, cancellation of volunteer activities and a loss of income. We urgently need to make up for this lost time and we need your help. We don't have the funds to carry out our work on a large enough scale to ensure Leicestershire and Rutland remains rich in wildlife. 
By making a gift to our nature reserves, you will be supporting vital conservation work over 1,300 hectares of habitat across Leicestershire and Rutland.
Leicestershire and Rutland Wildlife Trust is in a unique position to create and deliver land management projects that protect the rich and varied landscapes across our two counties. With your support, we can continue to care for our reserves to ensure they provide a sanctuary for rare and threatened species. We will also be able to work with others across our towns and wider countryside to reconnect wild spaces and make more space for nature to become abundant once again. 
Without our nature reserves, wildlife would find it difficult to create new thriving populations and more species could be lost. Protecting, enhancing and restoring local wild places is the best way to give our struggling wildlife the chance to recover. 
Donate today to ensure our nature reserves remain islands of hope for the next 65 years.
Every donation, whatever the size, will make a huge difference for local wildlife. Thank you for your support. 
Our nature reserves provide a diverse range of habitats essential for wildlife to survive
Managing our 35 nature reserves across Leicestershire and Rutland to create the best possible conditions for wildlife to thrive requires constant dedication, specialist knowledge and significant resources. 
With your help, we can protect them for the future. 
 
Please support our appeal
Donate today to protect our beautiful wild places and help struggling wildlife thrive