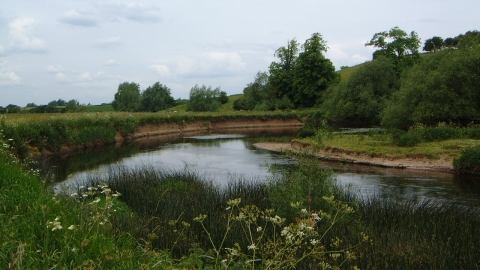 Loughborough Big Meadow is just that – a diverse 45ha site of herbrich hay meadow. The meadow has been used for flooding as long as records exist, and this has led to a beautiful wildflower meadow, with interesting birds making their homes along the river.
When to visit
Opening times
Always open
Best time to visit
Spring
About the reserve
Loughborough Big Meadow is the ideal spot for a gentle wander through a beautiful, peaceful meadow. The ideal time to visit is in the late spring, when you'll be able to hear skylarks singing overhead and admire the array of wildflowers on display. Great burnet, meadow saxifrage, yellow rattle, common birds-foot-trefoil and pepper saxifrage all make their home here. The meadows are the only known site in the county today for the nationally scarce narrow-leaved water-dropwort. As you walk along the river, you might be able to hear sedge warbler, whitethroat and reed bunting, which will spend the summer here. Most of the meadow is mown for hay during June or July, before we graze the area in the late summer and autumn.
This is one of the few 'Lammas meadows' left in England. These are areas of common land dating back to medieval times.  Dole stones (marker posts) were used to define ownership of strips of the meadow that were opened for grazing on Lammas Day.  This has been August 1 since 1752. The amount of land someone owned on the meadow defined how many animals they were allowed to graze.
Environmental designation
Site of Special Scientific Interest (SSSI)