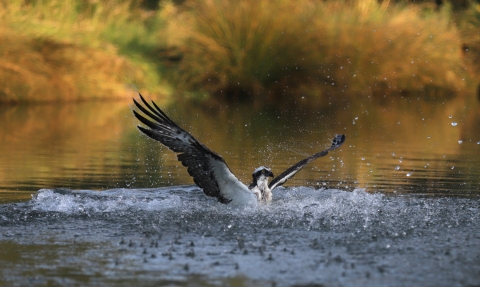 Osprey Education
Osprey Education
Rutland Water is home to the first Ospreys to breed in Central England for more than 150 years. We would like to offer you and your pupils the opportunity to learn more about these magnificent birds. Education has always been an important aspect of the team's work. The Rutland Ospreys form an excellent starting point for school children to engage with all areas of the school curriculum, and we have managed to link the osprey story to a wide range of lessons as well as fun activities and practical activities.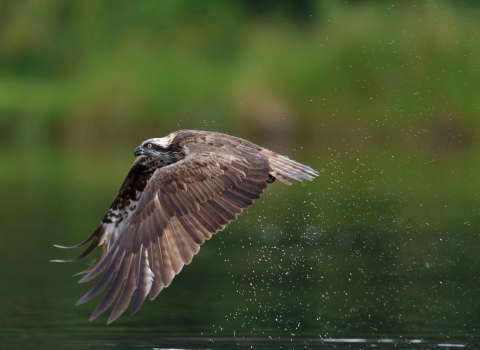 Osprey Songs and Videos
We've pulled together our favourite songs and videos about ospreys, some of which have been sent in by schools that we work with, some by individuals, and some clips are taken straight from our webcam. They make a great starting point for teaching or learning resource.
Discover more
Children's Books
Our Osprey Education Officers, Ken Davies and Pete & Jackie Murray have created four wonderful children's books all inspired by the Rutland Ospreys. All books are available to buy at the Lyndon Visitor Centre.
Ozzie's Migration, by Ken Davies

Tells the story of Ozzie on his first migration from Rutland to Africa. It is a difficult journey for a young osprey and you will find out in words and pictures what happens on his journey south. Based on real events this book is written by Ken Davies with colour illustrations by John Wright, Field Officer on the Rutland Osprey Project.
Ozzie's Return, by Ken Davies

Ozzie has now grown up in Africa and after two years is ready to make his first migration back to Rutland Water where he was "born". Who will he meet and what will he see on his journey north? The story is once again based on real events and is written by Ken Davies and with colour illustrations by John Wright, Field Officer on the Rutland Osprey Project.
Ozzie Leads the Way, by Ken Davies

Four thousand kilometres apart, two groups of young people are united as they track and study an osprey migrating over the sea, mountains and desert. This novel by Ken Davies is based on the real life of an osprey. It describes how a group of children and their teacher see an osprey near Rutland Water, and follows the osprey's adventures through Europe and to Africa where Ozzie experiences a new life and people in other cultures.

The beautiful colour illustrations and black and white drawings by Fiona Gomez add a pictorial dimension to Ken's narrative about the people and places in this story.
Be an Osprey Expert, by Jackie and Pete Murray

Anyone can become an Osprey Expert. This children's activity book explores every aspect of the life of an osprey in its 24 pages, including osprey facts, feeding, migration, how to study ospreys, plus games, drawing and quiz pages. The book is equally useful on a visit to the reserve when you come to see our real live ospreys (we use it with our visiting educational groups), or can be used at home using the power of the internet!

Complete the book and become a certificated Osprey Expert!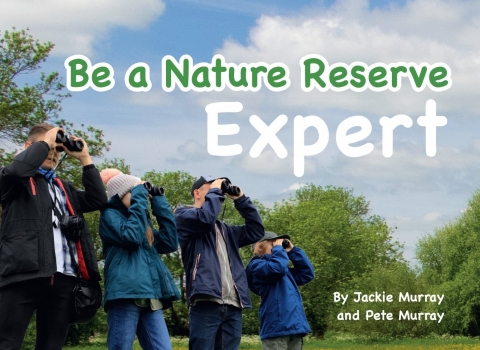 Be a Nature Reserve Expert
Become a nature expert with our new nature-themed activity book for children. 
With 24 pages of nature-based activities, the compact A5 size is easy for children to handle. Each spread has a theme, with information, simple practical activities, and spaces to record what they see.
You don't need a nature reserve! All the activities can be done almost anywhere: a garden, a park, a school field, or any wild space will have what is needed for the activities to be completed by children of all ages.
£5.00 including postage and packaging.  
Order your book now
Contact us
Want to find out more?
Contact Ken Davies, Education Officer-  Rutland Water Osprey Project
Email: kdavies@lrwt.org.uk