The UK's leading environmental action club for kids
If you care about nature and the environment and want to explore your local wildlife - this is the club for you! Being a member of Wildlife Watch is fun, and you don't have to be an expert to get involved. There are two local Wildlife Watch groups with regular events plus family member events, as well as projects, surveys, awards and campaigns you can get involved in at home, and you can download seasonal Wildlife Watch activity sheets.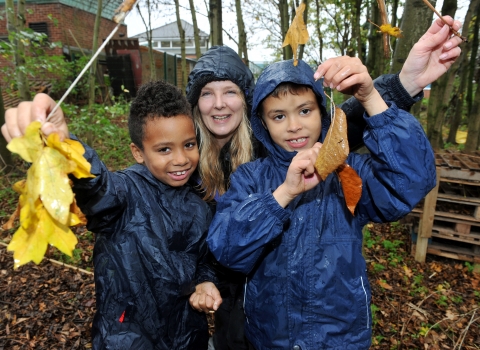 Wildlife Watch
You can join Wildlife Watch as a family. You'll get a starter pack, our 'Ready for Action' booklet packed with activities, information and ideas for things to do, and a membership card. Four times a year you'll also receive the Wildlife Watch magazine; Wild Times, our local newsletter with bang up-to-date local news and events; and members-only invitations to our family events. Find out more below or join now!
Join today
Wildlife Watch Awards
You can achieve one of the Wildlife Watch Awards - Hedgehog, Kestrel and Nature Ranger by completing simple activities and actions for wildlife. Click on the icons below to find out more.
Go Wild this Summer -
This summer we are challenging children aged 5 - 12 living in Leicestershire and Rutland to complete a Hedgehog Award. Complete 8 of our Wildlife Watch Activities - Click on Hedgehog icon below.
NB Open to 5 - 12 year old members throughout the year (and non-members until 31st August 2020) in Leicestershire and Rutland.
Get started: Sign up for our Family E-newsletter 
Under 8 and already a member and completed a Hedgehog Award?
You can still do another one as there are 3 levels. 
Over 8 and a member you can do the Kestrel Award.
See below for more info.
Hedgehog Award

For 5 – 12 year olds

Go Wild at Home:

Take part in 8 of our fun activities at home during the school closures. Snap a photo of each activity you complete then send them to Rachel Ibbotson, Education Officer ribbotson@lrwt.org.uk to receive your Hedgehog Certificate.

Include photos and list of activities completed, your full name, postcode and membership number (if you are member)

Deadline for entries: 31 July 2020
Kestrel Award

For Wildlife Watch members over 8 years old. Take part in four challenges: 'Create it!'; 'Record it!'; 'Do it!' and 'Shout about it!'. When you have completed all four challenges you will receive a Kestrel Award badge and certificate! The challenges involve arts and crafts, observation and recording, developing practical skills and celebrating your work. Most of all we hope it will be really good fun to do and make you even more of a nature nut!

Contact Rachel Ibbotson, ribbotson@lrwt.org.uk for more information and to receive your Kestrel Award challenge card.
Nature Ranger Award

Complete your Kestrel award and you will be eligible to take part in the Nature Ranger award. The Nature Ranger award is all about becoming a wildlife expert. You can decide what you want to become an expert in but it must be on a UK wildlife, habitat or conservation theme.

When you complete this award you will receive a badge, a certificate signed by Chris Packham and another special prize. You will also get a mention in the national Wildlife Watch magazine.

You will automatically be sent information about the Nature Ranger award when you complete your Kestrel award.
Wildlife Watch Membership
If you join Wildlife Watch as a member you'll get:
a starter pack containing loads of exciting wildlife goodies including posters and stickers
60 page 'Ready for Action' booklet which is packed with activities, info on UK wildlife and ideas for things to do
Wildlife Watch membership card
Four times a year you'll also receive:
Wildlife Watch magazine full of amazing pictures, puzzles and competitions and you get a fantastic free wildlife poster with each issue
Wild Times, our local newsletter, up-to-date local news and events
Special Wildlife Watch members only invitation to our brilliant seasonal Wildlife Watch Family Events
Seasonal Activity Sheets
Our activity sheets are free to use, and include identification challenges, puzzles, things to make and do, detective work, arts and crafts and more. Click on the photos below to save them!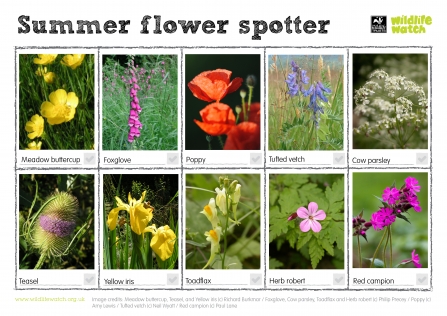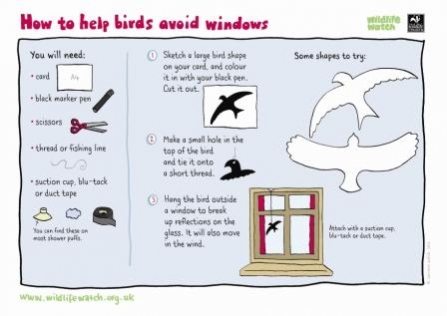 Wildlife Watch Groups
Leicestershire and Rutland Wildlife Watch has a network of local groups where children meet and have fun exploring their local environments.
NB Currently our Wildlife Watch groups are not meeting until the end of June due to the COVID 19 outbreak.
Make friends with other nature detectives
Have lots of fun 
Get hands on with wildlife from pond dipping to wildlife safaris
Wildlife Watch groups are free to join and welcome new members.
Attenborough Arboretum Wildlife Watch Group

Attenborough Arboretum Wildlife Watch Group meets at Attenborough Arboretum in Knighton and regularly visits other sites across Leicestershire.

Meetings are usually on the second Saturday of the month between 10.30am – 12.30pm.

Booking is essential - see our events page for full details!
Rutland Water Wildlife Watch Group

Rutland Water Wildlife Watch Group usually meet at the Anglian Water Birdwatching Centre at Rutland Water Nature Reserve, Egleton and visits the reserve and surrounding area.

Meetings are usually on the second Sunday each month from 10.00am – 12.00pm. 

Booking is essential - see our events page for full details!
Further information

Groups are organised by trained volunteer Leaders and Helpers who know about the local wildlife and wild places. Meetings are suitable for children aged 5 - 12. Children under 8 must be accompanied by a parent/carer throughout the activity. See our events below for information on Wildlife Watch group meetings coming up.

BOOKING IS ESSENTIAL for all meetings - please book by the Monday before each meeting to allow the volunteer leaders to plan and prepare. Remember that groups do not always meet in the same place. To avoid disappointment, please confirm meeting times and locations when booking.

NB No dogs are allowed at Wildlife Watch groups or events.