Welcome wild bees into your garden this summer!
Did you know that bees provide us with every third mouthful of food we eat? It's hard to imagine a world without our favourite flowers, fruits, and veggies, but sadly this could be a reality if we don't protect our precious bees. 
This May, we're buzzing for bees! We want to encourage you to make a bee-line for your garden to make it bee-friendly in time for summer! By taking small actions, your garden can serve as a fantastic habitat for a wide range of bee species throughout the year. See what ideas you can incorporate into your garden.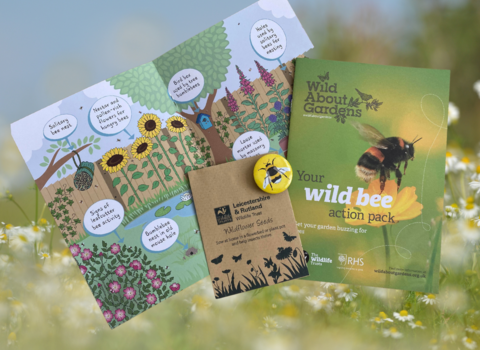 Become a member and receive a Buzzing for Bees action pack! 🐝
Throughout June, new members will receive a Wild Bee action pack, including lots of information on how you can help bees in your garden, a pack of wildflower seeds and a wild bee pin badge.
As a new member, you will also receive a membership pack filled with lot of wildlife free-bees!  
Join today