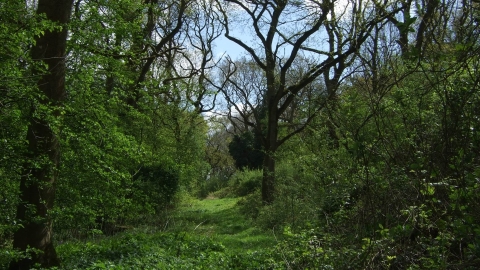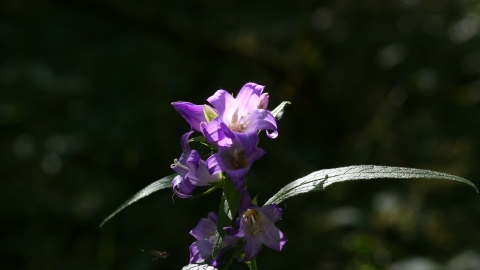 Bluebells, badgers and woodland birds: what more could you want from this beautiful woodland? Adjacent to Eye Brook Reservoir, the reserve is bursting with wildflowers, mammals and birds, and is the perfect place to enjoy a wander. Test your birdsong skills in the spring or challenge your fungi ID knowledge in the autumn.
When to visit
Opening times
Always open
Best time to visit
Spring
About the reserve
'Meribel Wood', 'Merivale Holt', 'Hallick Stepings' – just some of the enigmatic names that this diverse woodland has been known by in the past. A haven for mammals and birds, there's a diversity of species that you might spot here – or at least spot their tracks and signs! Badgers, deer, foxes and lots of small mammals make the most of the quiet, ancient woodland, whilst birds like tits, finches, woodpeckers, nuthatch and treecreeper can all be seen.
This ancient woodland has 'layers' of canopy, shrub and herbs, which make it ideal for wildflowers – some common and some less common. Most showy are the springtime bluebells, which are well worth a visit. The wood also has populations of herb paris, broadleaved helleborine and violet helleborine. It has supposedly got the most varied fungus flora of any wood in Leicestershire! A number of first county records of invertebrate species have been made here, too! The canopy is made up of ash and pedunculate oak, whilst the shrub is largely hazel and field maple. A pond and ditches complete the jigsaw of habitats.
Habitat
Environmental designation
Site of Special Scientific Interest (SSSI)