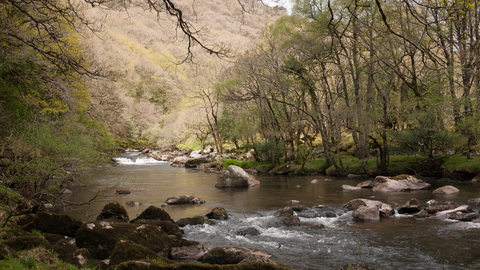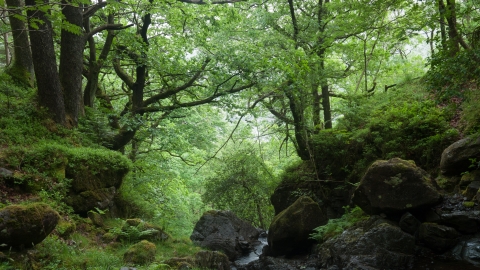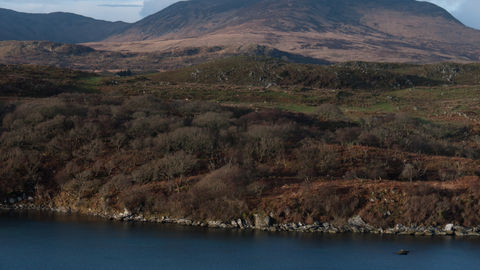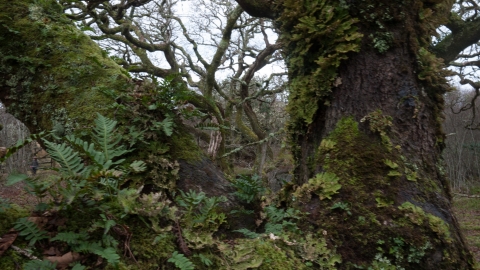 These are the atmospheric oak woods of the Celtic upland fringes, where the mild, moist oceanic climate allows luxurious mats of mosses to carpet the rocky ground and creep up gnarled trunks, while beard lichens garland the branches. The sound of tumbling water is never far off, and the crags and ravines typical of these woods can make exploring them an adventure.
What is it?
Usually dominated by sessile oak (although pedunculate oak also occurs), these woods have few other canopy species, although birches, rowan, holly, willows and sometimes ash and alder may be present. The understory is often quite open and on higher ground the flora is usually heathy with wavy-hair grass, heather and bilberry, while bluebells, violets and wood sorrel are found on less acidic soils lower down. Multi-stemmed oaks indicate a history of coppicing, although on the coast frequent exposure to gales stunts the trees and in some places the oaks have a prostrate growth form. The abundance of lower plants is striking - leafy-lobed lungworts, dangling beard lichens, and creeping or crustose parmelion lichens are all present in older woods. These woods also have a distinctive bird life.
Why is it like this?
Although often remote and wild in feel, Atlantic oak wood has been shaped by humans for generations. Much of this woodland type was lost in prehistoric times, but the remaining areas were heavily exploited for timber or coppiced for firewood. Some stands are in fact oak plantation, dating from the 19th century when coppiced oak was in demand for charcoal (for iron smelting) and bark (for the tanning industry). In existing stands, other tree species were often weeded out resulting in oak dominance.  These woods are often grazed by domestic livestock, whose numbers increased notably in the 18th century and have remained high, reducing regeneration and simplifying the ground flora. In the second half of the 20th century, clearance and conversion to rough grazing, birch wood or conifer plantation decreased the area by nearly 40%. However, initiatives to protect these woods and increase them through natural regeneration and planting mean the habitat is now likely to be increasing in area.
Distribution in the UK
Found in the wetter western and northern uplands. Once more widespread in western Europe, most is now found in Britain and Ireland. In the UK there is around 83,000 ha and key areas are Argyll and Lochaber, Cumbria, Gwynedd, Devon and Cornwall.
What to look for
Look for characteristic migrant birds such as redstart, pied flycatcher and wood warbler in the early spring when the leaf cover is still sparse.  In Wales, this is the main breeding habitat for red kite, while buzzards breed across a wider range. For butterflies, May to early June is best – look out for pearl-bordered fritillary and the less scarce silver-washed fritillary, white admiral and speckled wood, while the chequered skipper can be found in sunny clearings in Scotland. In Scotland there is also a chance of pine marten and red squirrel, while badger and polecat can still be found elsewhere. Some of the richest assemblages of tree-growing lichens in Europe are found in these woods, which also support some of our rarest mosses and liverworts. Look for tiny ferns, such as Tunbridge filmy fern, where spray or spring water keeps mossy boulders damp.
Historic features of interest are also widespread – look for levelled charcoal hearths, old pollards, evidence of historic management as coppice and old boundary walls.
Conservation
Expansion through regeneration and planting (using locally-sourced seed) is needed to link and buffer existing sites and allow isolated specialist species to spread. Some seasonal, low-intensity grazing can prevent lower plants from being shaded out. Beyond this, non-intervention is generally the best approach, unless removal of non-natives such as rhododendron or conifers is needed. Lichens are particularly susceptible to pollution.