Go wild at home with our fun family activities!
Whether you have a garden or yard, live in a flat or a house; there are lots of things you can do to stay connected to nature at home. You can learn something new, have fun and take action for local wildlife. 
We will be running face to face family events and activities as soon as possible following Government Guidelines.  So we hope to meet you in person very soon.
NB Please follow the current Public Health England advice on social distancing whilst taking part in these activities.
Activities
Here are the first selection of Go Wild at Home activities, if you would like more sign up below for the Go Wild at Home weekly emails.
During the school closures we are challenging children aged 5 - 12 living in Leicestershire and Rutland to complete a Hedgehog Award. Complete 8 of our Go Wild at Home activities to receive your certificate! See Wildlife Watch Awards for more info.
Go Wild at Home videos
Get crafty with our fun wild activities that can be done at home or in the garden ...
Go Wild at Home Weekly emails
If you liked these activities, sign up below for our weekly emails and future seasonal family e-newsletter to get lots of wild ideas straight to your inbox! Don't forget to share with your friends, relatives and teachers! 
When you sign up to our weekly emails you will also have the chance to enter our Prize Draw and showcase your creations! See below for more details.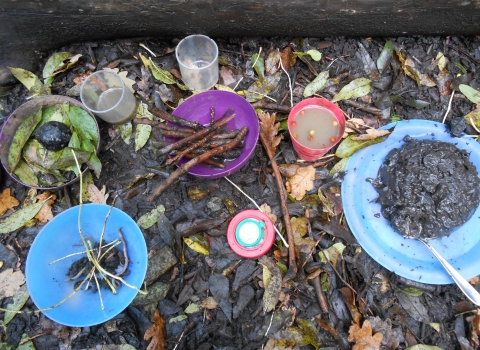 Competition Time!
Have you had a go at one of our weekly activities? Send us a photo of your creation and you could win a prize! Sign up to the Go Wild at Home weekly emails for details of activities.
Week 5 Email - Friday 24th April
Prize: Foraging for Kids by Adele Nozedar
Closing date: Sunday 3rd May
May Emails - Friday 1st, 8th, 15th, 22nd May
4 Winners will receive one of the 4 book prizes:
British Birds (Nature Detective) 
Natural dyeing
The Wild Weather Book
Run Wild!: Outdoor Games and Adventures 
Closing date: Sunday 31st May
To enter the prize draw: 
Ask an adult to post a photo of your creation to Facebook, Twitter or Instagram and tag Leicestershire and Rutland Wildlife Trust 
or email your photos to ww@lrwt.org.uk
T&Cs Open to residents of Leicestershire and Rutland aged 2 - 14 years old only. Children must have their parent's/guardian's permission to enter. The winner will be drawn the week following the deadline and be announced on social media. The winner will be contacted via their social media or email address for a postal address to send the prize.
Follow us on social media