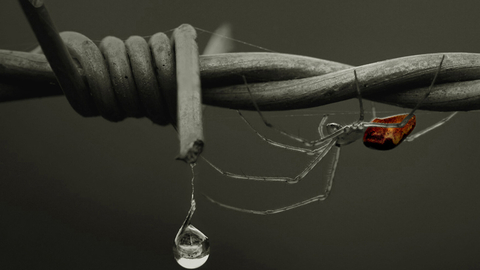 Charnwood Local Group: Scary Hairy Spiders - Spiders, Fear and Folklore with Alan Cann
Location:
Zoom online,
Online event
Book
Join us for an inspiring wildlife talk from the comfort of your own home!
Event details
Date
About the event
Why are humans so fascinated with spiders? 
Join us for a spooky online talk and get in the Halloween spirit as we explore more about spiders. Love them or hate them, spiders are deeply interlaced with human history, from creation myths to omens of good luck.
Booking
Support our work for wildlife
Any donations you can give will make a huge difference to our vital work for wildlife across Leicestershire & Rutland
Get in touch
If you have any problems booking or any questions about this event, please email info@lrwt.org.uk
Find out more about our Local Groups
Local Groups organise a wide range of activities throughout the year enabling people to enjoy and find out more about local wildlife and encouraging more support for the Trust. Activities range from guided walks and reserve open days, to slide talks and plant sales.
We have 7 groups across the two counties plus the Leicestershire and Rutland Badger Group. You don't have to be a member to attend - groups are inclusive and open to anyone.