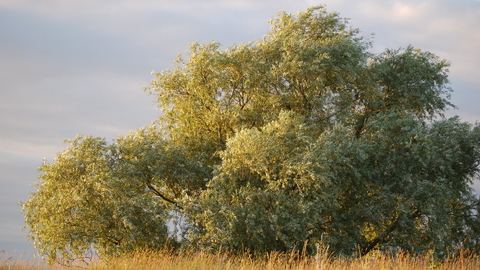 Leicestershire and Rutland Badger Group - The Wonders of Willow with Tim Sexton
Location:
Zoom online,
Online event
Book
Join us for an inspiring wildlife talk from the comfort of your own home!
Event details
Date
About the event
Presented by Tim Sexton, Leicestershire and Rutland Wildlife Trust Species and Recording Officer at Rutland Water Nature Reserve.
Amongst conservationists, the oak is often championed for the immense diversity of the invertebrates it hosts.  Tim will show the under-estimated importance of willow as a host species.
We are delighted to offer this talk as free to attend; however, any donations you can give will make a huge difference to our work and help cover costs of running the talks. If you can, please donate here.
The event will be online via Zoom. We will provide you with all the details you need to log into Zoom and to join the webinar once you have registered. 
The webinar will be recorded and made available on YouTube  afterwards. 
Booking
Support our work for wildlife
Any donations you can give will make a huge difference to our vital work for wildlife across Leicestershire & Rutland
Get in touch
If you have any problems booking or any questions about this event, please email info@lrwt.org.uk
Find out more about our Local Groups
Local Groups organise a wide range of activities throughout the year enabling people to enjoy and find out more about local wildlife and encouraging more support for the Trust. Activities range from guided walks and reserve open days, to slide talks and plant sales.
We have 7 groups across the two counties plus the Leicestershire and Rutland Badger Group. You don't have to be a member to attend - groups are inclusive and open to anyone.