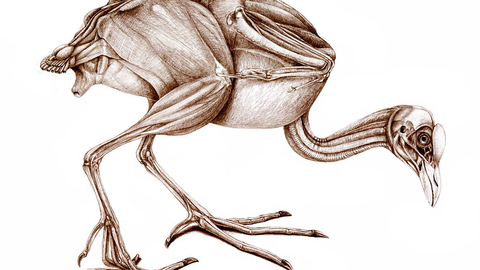 Local Group Online Talk – Unnatural Selection - Evolution at the hand of man with Katrina van Grouw
Location:
Leicestershire,
Leicestershire and Rutland Wildlife Trust, The Old Mill, 9 Soar Lane, Leicester, LE3 5DE
Book
Join us for an inspiring wildlife talk from the comfort of your own home!
About the event
Join us for an evening talk hosted by Oadby and Wigston Local Group.
When Charles Darwin contemplated how best to introduce his controversial new theory of evolution to the general public, he chose to compare it with the selective breeding of domesticated animals. In her new book, Unnatural Selection, marking the 150th anniversary year of Darwin's great work on domesticated animals Variation under Domestication, author and illustrator Katrina van Grouw explains why this analogy was more appropriate than even Darwin had realised.
Artificial selection is, in fact, more than just an analogy for natural selection – it's the perfect example of evolution in action.
Booking
Support our work for wildlife
Any donations you can give will make a huge difference to our vital work for wildlife across Leicestershire & Rutland
Get in Touch
If you have any problems booking or any questions about this event, please email info@lrwt.org.uk