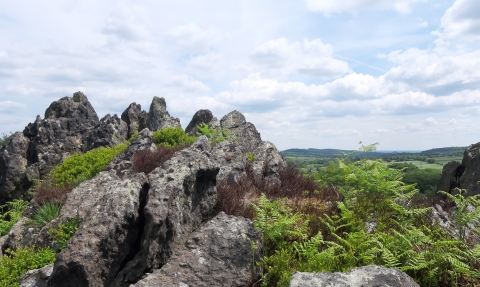 Charnwood Forest Living Landscape
Where nature and people meet
Charnwood Forest Living Landscape, situated to the south of Loughborough, covers 16,000 hectares.  Strikingly different to anywhere else in the East Midlands, the Charnwood Forest is defined by craggy hilltops, dry stone walls, fast flowing streams, ancient woodlands and open views. The most important area for wildlife in Leicestershire, Charnwood Forest contains a high concentration of Sites of Special Scientific Interest and Local Wildlife Sites, but these places have become increasingly isolated by activities such as hedge removal, ploughing of grasslands, development and road building - the M1 motorway effectively splits the area in two.
The Charnwood Forest Living Landscape Project aims to conserve and enhance the unique wildlife, geology and character of Charnwood Forest. 
The project will work alongside farmers, landowners, businesses and local communities to:
Protect and enhance the best sites for wildlife
Create new habitats and reconnect fragmented areas
Maintain important geological features
Allow space for natural processes to operate
Encourage less intensive land use and management
Support a sustainable local economy
Promote greater recognition, understanding and enjoyment of Charnwood Forest's natural assets
What can the project offer?
Free wildlife surveys and advice on positive and practical management
Input to grant applications, such as Environmental Stewardship
A Small Grant Scheme for habitat management work (see below for contact details)
Guidance on other sources of funding
Support for tourism businesses with wildlife related activities, such as farm trails
Free talks to local groups and organisations
To find out more
View the Charnwood Forest Living Landscape leaflet
View our Wildlife Gardening in the Charnwood Forest leaflet for tips on how to turn a Charnwood garden into a wildlife reserve
Read more about the natural history of the area, download our report  'Charnwood Forest: A Living Landscape'.
Keep up to date
Read the latest Charnwood Forest News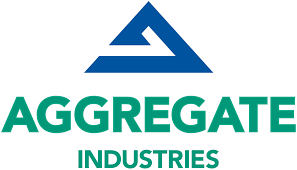 The Charnwood Forest Living Landscape has been made possible by the long-term commitment of Aggregate Industries.
Find out more
If you are interested in this project or would like further information please contact
Uta Hamzaoui, Conservation Officer 
uhamzaoui@lrwt.org.uk or 0116 248 7364