What are Local Wildlife Sites?
Local Wildlife Sites are areas identified and selected locally for their great wildlife value. The designation is non-statutory, but is recognition of a site's significance with many sites being of county and often regional importance for wildlife. Examples range from field ponds, streams and reedbeds, to ancient woodlands, flower-rich meadows and hedgerows. They can be found on land including farms, small holdings, roadside verges and parks. With over 40,000 Local Wildlife Sites in the UK this is a well established system. In Leicestershire and Rutland we have 1,000 Local Wildlife Sites covering well over 3,000 hectares, but this is still less than 2% of the land area of the two counties. 
Why are they so important?
Local Wildlife Sites are the grass-roots of nature conservation. Not only are they important in their own right, but they also create a vital network of wildlife rich sites reaching across districts and counties. These qualities make the natural environment as a whole more robust and able to cope with change.
 
Benefits of owning a Local Wildlife Site:
Contributing to the conservation of our local wildlife
Free and practical management advice, taking land use and feasibility into account
Information on sources of grant aid, including the Leicestershire and Rutland Wildlife Trust's small grant scheme
Recognition of Local Wildlife Sites in the Higher Level Stewardship scheme
Receipt of Skylark the newsletter for Local Wildlife Site owners and managers
The designation does not give anyone a right of access to the site other than on existing rights of way
Ordinary land management and agricultural operations are not affected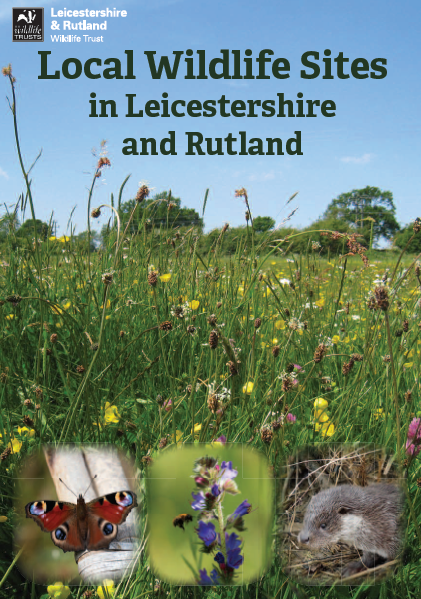 LRWT can offer guidance and support for anyone who manages a Local Wildlife Site. 
Click here to download a copy of our Local Wildlife Sites information leaflet.
Click here to download a copy of the Guidelines for the selection of Local Wildlife Sites (previously known as Sites of Importance for Nature Conservation or SINCs) in Leicester, Leicestershire and Rutland.
For further information please contact Claire Install:  0116 248 7367 or email cinstall@lrwt.org.uk