World Osprey Week 23-27th March
World Osprey Week - 23-27th March
World Osprey Week or WOW! celebrates the return of the ospreys as they migrate north back to their summer breeding sites. These spectacular birds of prey are an excellent way of engaging young people with a love of wildlife and inspire them using creative, social, and scientific areas of education. WOW is an exciting opportunity for schools to follow the amazing migratory journeys of Rutland ospreys with satelite  trackers . We encourage schools to have their own WOW event, and make use of our free WOW Education Resources.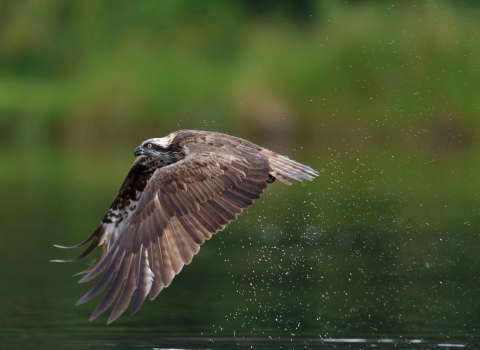 Songs and Videos
We've pulled together our favourite songs and videos about ospreys, some of which have been sent in by schools that we work with, some by individuals, and some clips are taken straight from our webcam. They make a great starting point for teaching or learning resource.
Discover more
How can teachers, schools and educational groups get involved?
Schools, educational groups and home school groups can have free access to a huge range of osprey related educational resources, puzzles and games. The resources are divided into Primary and Secondary age groups on the website and cover almost every subject area of the curriculum. These can be used or adapted and cover a wide range of subjects depending on interest or ability. These include pupil activity sheets, teacher's notes, resour ces sheets, lesson plans and even a one week curriculum plan for Primary Schools. including subject specific and many cross curricular themes. Be inspired in your teaching in World Osprey Week. WOW!
Free Primary School Resources

The resources are designed so that schools and teachers can dip into the materials, ideas and lesson plans as much as they wish to. However for total immersion for your pupils there should be enough material for a class to do osprey related work (across all subjects) for at least two hours every day for a week.

xxx
xxx
xxx
xxx
Free Secondary School Resources

There is a large breadth of subjects covered in a secondary school curriculum but we have enough diversity of Osprey-related materials for every teacher to join in WOW with their pupils. The following list includes topics for which there are teacher notes, lesson plans or worksheets which can be used.

xxx
xxx
xxx
xxx